Robyn
Updated: Dec 29, 2020
Top 10 TV Series Released in 2019


10. Harley Quinn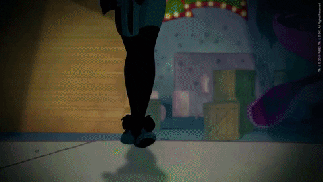 Harley Quinn is the story of what happens when a woman's ego happens to be as inflated as any mediocre man's. In 13 zippy, violent and irreverent half-hour episodes, we're introduced to lovesick Harley (Kaley Cuoco), a minor sidekick who soon breaks free from her toxic romance with Joker (Alan Tudyk). Short of being "How Harley Got Her Groove Back," the series takes its time to deprogram its heroine from the abuse cycle, following her as she slowly builds her nascent supervillain business/brand. Instead of relying on caper-of-the-week hijinks, the producers opt to highlight Harley's personal growth, organically building action sequences and serialized storylines from that seismic emotional epicenter. Bursting with a fantastic voice cast that includes Lake Bell, Jason Alexander, Tony Hale and others, this DC Universe cartoon is one of the best surprises of the year.
9. G.L.O.W.
When you're as high-concept a comedy as Netfix's G.L.O.W., about a ragtag group of actresses and other Hollywood misfits who turn to female wrestling to amp up their careers, youhave to know how to keep things fresh when the novelty wears off. "Keep them interested" is a key theme throughout the show's magnetic third season, so far the best chapter in this series. As the Gorgeous Ladies of Wrestling lose their TV gig in Hollywood and gain a months-long Las Vegas residency, season three finds its characters struggling against the tide of boredom, stasis and emotional unrest. Ironically, for a vivid and upbeat 1980s-set comedy that has always been invested in examining the art of artifice, G.L.O.W.'s hyper-focus on professional stagnancy provides the writers ample creative opportunity to play with the show's core elements.
8. The Good Fight
I've loved CBS All Access' brazen legal dramedy The Good Fight from the get-go, which takes (most) of the best elements of The Good Wife and puts them all in one place: Christine Baranski's imperious veteran attorney Diane Lockhart, Cush Jumbo's tart baby laywer Lucca Quinn, and Sarah Steele's snappy yenta Marissa Gold (not to mention sticky Chicago politics and a case-of-the-week rotation centered around technology, not murder.) Season 3 became more tightly focused once the show decided to snip poor-little-rich-girl Maya (Rose Leslie), who never really worked as a lead anyway. But my favorite newcomer in a revolving series of lunatic featured players? Michael Sheen's uproariously devlish schemer Roland Blum, a rival lawyer inspired by Roy Cohn who literally says anything that comes to mind and does anything to win.
7. What We Do in the Shadows
Jemaine Clement and Taika Waititi's 2014 horror mockumentary What We Do in the Shadows is a hilariously surreal delight, imagining cabal of New Zealand vampires as merely a bunch of middle aged losers living together in the 'burbs. FX's mockumentary spinoff sitcom transports this concept to Staten Island, as former Ottoman solider Nandor the Relentless (Kayvan Novak), English nobleman Laszlo (Matt Berry), Romani femme fatale Nadja (Natasia Demetriou), and energy vampire Colin (Mark Proksch) struggle to take over New York at the command of their ancient vampiric overlord. Instead, they'd much rather mentor baby vampires, search for the newest reincarnation of their centuries-old boyfriends, or just generally peacock their flabby masculinity at one another. Cast stand outs include Demetriou, a queen of comic timing as the Elaine Benes of the group, and the always-fabulous Harvey Guillén (a stand-out from ABC Family drama Huge) as an (im)patient familiar ready to finally join the undead. Always a vampire's servant, never a vampire.
6. South Side
If you're anything like the dozens of people I've recommended this bonkers Comedy Central summer sitcom to in real life, then you've probably never heard of South Side. I'm here to change that. If you miss the x-laughs-per-second joke machine nature of 30 Rock but also crave an intellectually engaging view of Chicago's South Side from the very people who grew up and still live there, then have I got a show for you. Ultimately, it's a portrait of deep dichotomies: progressivism versus police brutality; aging do-gooder activists versus young money-hungry entrepreneurs; and the legacy of Chicago's black communities versus the city's gentrifying landscape. Welcome to South Side, where every laugh feels like a private in-joke between the writers and the audience, and every frame an absurdist love song to the inner-city Chicago neighborhoods of co-creator Bashir Salahuddin's origins. Filmed on real Chicago streets and brimming with nonprofessional actors/real-life South Side residents, the sitcom pulses with upbeat authenticity. But don't mistake the writers' empathy for softness — the show is damn funny.
5. PEN15
PEN15 preternaturally understands inelegant female pubescence. One minute you're playing sexually charged Calico Critters with your best friend, and the next, you're huffing computer cleaner and attempting your first hook-up with a boy. Sunrise, sunset. Hulu's semi-autobiographical female friendship comedy hilariously exposes the psychological gore of middle school in all its sticky, liminal horrors. (I find myself alternating between cackling and screaming at the television each episode.) Set in the early 2000s, the series follows medium-level outcasts Maya (Maya Erskine) and Anna (Anna Konkle), a pair of beta seventh graders, as they awkwardly dabble in their intimate (and visceral) firsts: first orgasms, first boyfriends, first thongs. The gimmick of adult women playing these girls eventually washes away, as each actress embodies her character with flawless petulance and vulnerability.
4. The Other Two
The Other Two is an entire thematic deep-dive into how YouTube, Twitter, Instagram and other social media platforms maintain the pulse of celebrity fandom. The series trails the rise of a Bieber-like pubescent pop star, Chase Dreams (Case Walker), and his two emotionally lost older siblings Cary (Drew Tarver) and Brooke (Heléne York). One of the funniest, most searing and heartbreaking shows on television right now, The Other Two is never better than when savagely skewering Hollywood and how fleeting popularity lives or dies by clicks, views, follows and re-posts. Aspiring actor Cary finds himself both incredulous and jealous of his little brother's meteoric success thanks to the kid's viral YouTube music video titled "Marry U at Recess." In one of the inaugural season's most cutting episodes, he superficially befriends a group of gay social media influencers — and performing more outwardly "queer" than he typically does as a gay man — in a thirsty bid to land a Ryan Murphy audition. "They're not even considering anyone with under 50K Instagram followers," a friend informs him. In another vignette, the hashtag #MyDadFroze takes off when it's publicly revealed the Dubeks' patriarch died during an alcoholic binge on the roof of their house. You laugh so you don't have to cry.
3. Euphoria
Much has been made about Euphoria's gorgeous, candy-colored cinematography and frightening (if over-hyped) lens into hard-partying high school culture, but few critics have acknowledged the show's groundbreaking recognition of teen girl sexuality. The HBO drama takes its female characters' sexual tastes seriously - whether that includes our protagonist (Zendaya) falling in love with her best friend, the new trans girl in town (Hunter_Schafer), one girl (Sydney Sweeney) publicly masturbating while high on a carousel or another reclaiming her confidence by becoming a plus-size Internet cam girl (Barbie_Ferreira). This is no contrived spectacle for the male gaze, but a celebration of eroticism honoring the inner lives of characters more typically objectified in popular entertainment. The show is over-the-top, stunning to look at, and incredibly sexy.




2. Gentleman Jack
It is a truth universally acknowledged that a dashing woman in possession of an untapped coal pit must be in want of a wife. Or so it goes in Sally Wainwright's sly, rollicking Gentleman Jack, HBO's period drama that draws on (and expands) Austenian rom-com innuendo to adapt the story of real-life Georgian Era figure Anne Lister (Suranne Jones), popularly described as "the first modern lesbian." Wainwright, the virtuoso behind Netflix's dark thriller Happy Valley, has devised a new kind of Byronic heroine for this series: a female rake, equal parts brooding, arrogant and sprightly, who wishes to marry for fortune as much as she does for love. Gentleman Jack is not just a superlative example of queer inclusivity on television, but perhaps the most epically romantic TV series of 2019.
1. Succession
How does one describe Succession? The most comedic TV drama since Mad Men? The Lion in Winter, but even funnier? Hour-long Arrested Development? I, Claudius with Murdochs? How about Cuck Wars? The satirical, foul-mouthed HBO dramedy inspired by the familial politics of Rupert Murdoch's News Corp hales from British comic savant Jesse Armstrong (Peep Show, In The Loop), and boasts a tremendous cast, including Brian Cox, Jeremy Strong Kieran Culkin, Sarah Snook, Matthew Macfadyen, and Holly Hunter, among other powerhouses. Many people have described this show as King Lear, but it's really the story of Henry II: What happens when your incompetent children fight among themselves to depose you and claim your power? Each episode takes us to a new setting as the billionaire Roy family traverses the world for tense business deals and even tenser family reunions. You never know where your loyalty is going to land after each outing. If you don't stick around for the acidic humor, at least enjoy the never-ending carousel of of rich people wearing luxurious sweaters.


Honorable Mentions:


The Deuce
Big Mouth
American Princess
Tidying Up with Marie Kondo
Rilakkuma & Kaoru
The Dark Crystal: Age of Resistance 














Best Older Series I saw in 2019:


My Brilliant Friend Season 1 (2018)
This Country Series 1 & 2 (2017)
The Six Wives of Henry VIII miniseries (1970)
Doctor Foster Series 1 (2015)
Monarchy Series 1 & 2 (2004)
Travel Man Seasons 5-8 (2015)
#Zandaya #DCUniverse #RoseLeslie #JemaineClement #KaleyCuoco #HollyHunter #AnneLister #ChristineBaranski #ThisCountry #RilakkumaampKaoru #TonyHale #GLOW #HarleyQuinn #HunterSchafer #JesseArmstrong #HarveyGuillen #TheGoodFight #SydneySweeney #Monarchy #BarbieFerreira #ComedyCentral #LakeBell #GentlemanJack #Succession #JeremyStrongKieranCulkin #SarahSteele #BashirBalahuddin #TravelMan #Netflix #PEN15 #SarahSnook #SuranneJones #Joker #CushJumbo #Euphoria #TidyingUpwithMarieKondo #TaikaWaititi #Top10TVSeriesof2019 #BrianCox #MatthewMacfadyen #Hulu #DoctorFoster #MattBerry #SallyWaitwright #JasonAlexander #MyBrilliantFriend #TheSixWivesofHenryVIII #MayaErskine #TheGoodWife #AnnaKonkle #CaseWalker #AmericanPrincess #MarkProksch #WhatWeDointheShadows #HeleneYork #TheOtherTwo #CBSAllAccess #DavidStarkey #MichaelSheen #TheDeuce #FX #SouthSide #AlanTudyk #KayvanNovak #BigMouth #DrewTarver #HBO #TheDarkCrystalAgeofResistance #NatasiaDemetriou